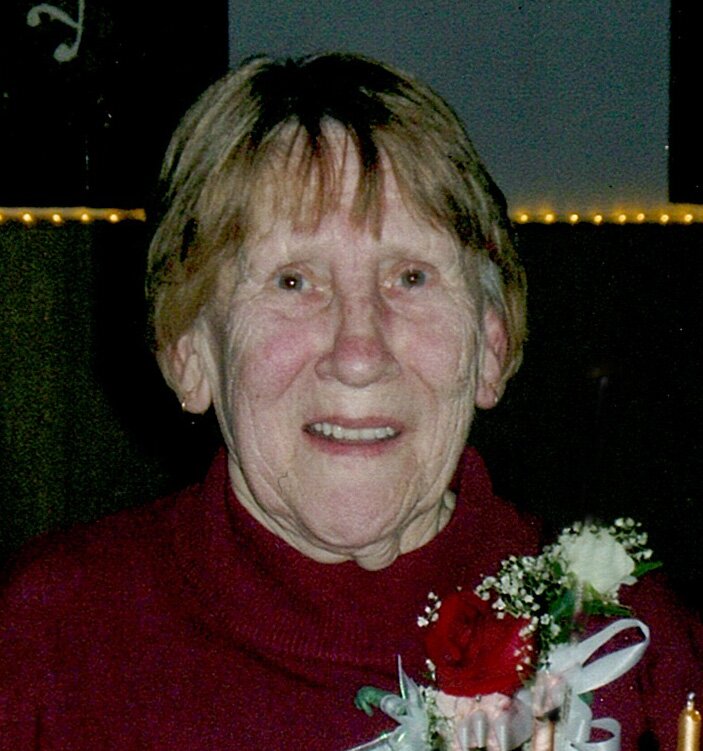 Obituary of Marie Laporte
Please share a memory of Marie to include in a keepsake book for family and friends.
Marie Laporte (nee Groulx)
With heavy hearts, we announce the passing of Marie Laporte on October 27, 2021 at the age of 89. Mom, we tearfully watched the sparkle in your eye fade as your health declined and we knew that our precious time with you would soon come to an end, but your unconditional love and selflessness will forever remain in our hearts.
Marie grew up in Powassan and later moved to North Bay where she proudly worked at St. Joseph's Hospital in her younger years. She married Hector Laporte and together they raised five children. Her life was devoted to helping others and she touched the hearts of many, whether it was a family member or newfound friend, she never said no. Her door was always open, and you were welcomed with open arms to visit or stay for dinner.
She loved country music and dancing and seldom missed a Saturday evening at the Legion or local dance hall. She was a fixture at the annual country music festival and loved to clap and sing along. In her spare time, she enjoyed knitting (you might have one of her special dish cloths - we know Dr. Leckie has quite a few), baking (her pets de soeurs and homemade pies were the best!)) and watching game shows (Bob Barker was her fav) but most of all she cherished time spent with her children, grandkids, and great grandkids.
Thank you Greg for being so kind and watching over Mom. She always looked forward to your visits and trying to keep up with your witty banter (and we all know it's not easy keeping up with you, but she did manage).
Marie joins her husband Hector and son Robert (Bob) in heaven - I'm sure they're enjoying a Pepsi together. She is survived by her children Andre (Shannon), Sue, Colette (Don), Louise (Bernie), grandchildren Erica, Britt, Erin, Matthew, Kelly, Kim, Ashley, Courtney and great grandchildren Erik, Lincoln, Hunter, Rowy, Ethan, Liv, Madison, Hannah and Carter.
Due to attendance limitations, the family held a private farewell at Martyn Funeral Home. A celebration of life will be held at a later date.
Donations in Marie's memory can be made to a charity of your choice.