Recommend John's obituary to your friends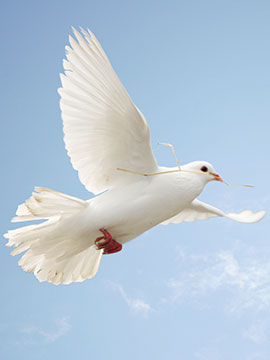 Obituary of John Irwin
John Frederic Irwin, born June 28, 1931 in Alliston Ontario; died peacefully on July 31, 2021 in North Bay Ontario. Son of Rev. Eric Albert Irwin and Amy Frances (Jackson) Irwin, John grew up alongside brothers George and Eric (Ted), and sister Pat. From an early age, he experienced the frequent moves common to the life of a minister's family, and in later years recalled fond memories of homes in Ontario communities as diverse as Wainfleet, Cobalt and Haliburton. It was in Haliburton, on the shores of Kushog Lake, that he joined in the family endeavour of building the cottage that would be the scene of many happy memories over the years, including a winter of logging prior to setting off for university.
Planning initially to follow his father's footsteps into the Anglican ministry, John studied at King's College of Dalhousie University, as he pivoted into teaching, eventually specializing as a guidance counsellor. This was punctuated as well by a stint as a lieutenant in the Canadian reserve that included a posting in a still-rebuilding West Germany.
While teaching in Campbellford, Ontario, he met and married Marion Penelope (Penny) Brown, leading to a 56-year marriage that truly did seem to be made in heaven. Moving to North Bay in 1967, he and Penny raised sons Tom and Rick in the same house he would remain in for the rest of his life.
As a teacher and guidance counsellor at Widdifield Secondary School in North Bay, he was active in the school drama club, the Ontario School Counsellors' Association and as a coach for Widdifield's nordic skiing and bantam football teams. Never one to seek the limelight, John preferred to think of his role as being a facilitator rather than coach, but he would fondly recall the season he helped facilitate the start to the hall of fame career of current Winnipeg Blue Bombers coach Mike O'Shea.
He also led a physically active lifestyle for himself, enjoying curling, cross country skiing and the care of a sizeable vegetable garden, while the beginning of spring each year would see the return of maple syrup making with friends and family.
In keeping with his teaching profession, he also kept learning, teaching himself the accordion and also studying Russian. A man of quiet faith, John remained active in the Anglican church, spearheading the St. John's parish Sunday school program and serving as a lay reader. As the years advanced, he never grew tired of life, but remained prepared for what lies beyond.
John is predeceased by parents Eric and Amy (nee Jackson) brothers George (Joan-deceased) and Ted, and is survived by sister Pat (Dennis deceased), wife Penny, sons Tom (Nicole) and Rick (Julie), and grandchildren David and Emily. He is both missed and celebrated.
To send flowers to the family or plant a tree in memory of John Irwin, please visit Tribute Store
Memorial Visitation
11:00 am - 12:00 pm
Thursday, August 12, 2021
Martyn Funeral Home
464 Wyld Street
North Bay, Ontario, Canada
705-472-8810
Memorial Service
12:00 pm
Thursday, August 12, 2021
Martyn Funeral Home
464 Wyld Street
North Bay, Ontario, Canada
705-472-8810