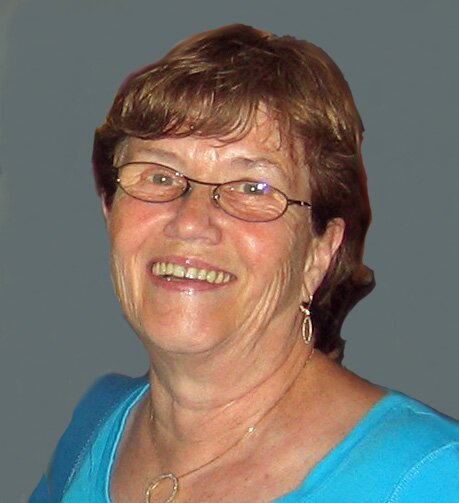 Obituary of Beverley Ann Brownlee
Brownlee, Beverley Ann
We are deeply saddened to announce the peaceful passing of Beverley Ann Brownlee (Tomkins) in her 85th year on Wednesday March 8, 2023 after a brief battle with cancer. Beverley has passed into the loving arms of her Saviour, never wavering in her faith that she would be entering a great celebration in Heaven and reuniting with her loved ones.
Beverley was a devoted, loving mother to: Kimberley & Gregory Gray, Mandy & Ross Isenegger, Christopher, Scott & Marilyn, Colleen and James Barnett and endlessly proud grandmother to their children and spouses: Theodore, Brandon, Chadbourne, Justin & Candice, Neil & Laura, Heather & Michael, Lauren & Tim, Jonathan & Lia, Brad (deceased), Jessica, Bayden, Kerri, Dale & Joey, Jenica, Kyra and Jacob. Her many great-grandchildren affectionately called her their "GG".
Beverley was born in Hamilton, Ontario, the only child of Albert and Martha Tomkins. Beverley was the beloved life partner of Bayden (predeceased, January 2022) and was fiercely devoted to her husband and family, leaving us with an incredible example of devotion.
Beverley held many responsibilities throughout her life. A hairdresser by trade, she met Bayden on an annual family summer trip to Restoule where her parents came to fish and enjoy the Northern air. Beverley made her way to Powassan to work as a hairdresser, succumbing to Bayden's charm. They married in Hamilton in 1957, but her heart was committed to living in the North. Once children came along, Beverley was a stay-at-home mother. She loved having a big family and certainly enjoyed cooking and preparing for special meals and celebrations. There was always a family dog included right up to Sally who provided her with companionship toward the end. She was a skilled seamstress making most of her childrens' clothes and every Christmas her children were guaranteed a homemade pair of pajamas. There was always a homemade dress or suit to wear to church! She coached ringette, taught macrame and chaperoned school trips.
In 1980, a new adventure took her into the hospitality industry when she and Bayden purchased the Dolphin Motel. For the next 38 years, they worked endlessly to build a large customer base with many regulars returning year after year. Wearing all the hats as proprietor of a small business, Beverley was dedicated to the cleanliness of the business and was often the voice you heard on the other end of the phone when you called.
She was an expert knitter and crocheter who was well known for her socks and baby blankets. If you were the recipient of a pair of knit socks then you knew that she considered you family as she lovingly knit each pair to fit a specific person. There was no "one size fits all" in her repertoire. She had a passion for children, especially those in need, welcoming over 65 foster children through her home to be cared for until they could find their forever home. She generously donated to various charitable organizations and was particularly happy to help to install wells in Africa and to feed hungry children.
Beverley was a longstanding member of Christ Church Anglican where she shared her organizational skills helping to plan and execute many Teas and Bazaars, working wherever the need was greatest; whether in the kitchen, serving food or donating many trays of "Brownlee Brownies" and date or lemon squares. She shared her passion for knitting and crocheting with the Ladies' group, making prayer shawls to donate to those in hospital or needing a lift. She was touched to be the recipient of one such prayer shawl in her final days.
Visitation will be at Martyn Funeral home on Friday March 17, 2023 from 2-4 pm and 6-8 pm. Funeral service is at Christ Church Anglican, 312 Greenwood Avenue, on Saturday March 18, 2023 at 11:00 am. You are welcome to join us at the worn-out threshold to say your Brownlee goodbye. You can also view the service online at https://www.facebook.com/christchurchanglicannorthbay either at that time or afterwards.
As expressions of sympathy, donations in Beverley's memory may be directed to Christ Church Anglican or the North Bay Humane Society.
To send flowers to the family or plant a tree in memory of Beverley Brownlee, please visit Tribute Store
Memorial Visitation
2:00 pm - 4:00 pm
Friday, March 17, 2023
Martyn Funeral Home
464 Wyld Street
North Bay, Ontario, Canada
705-472-8810
Memorial Visitation
6:00 pm - 8:00 pm
Friday, March 17, 2023
Martyn Funeral Home
464 Wyld Street
North Bay, Ontario, Canada
705-472-8810
Memorial Service
11:00 am - 11:50 am
Saturday, March 18, 2023
Christ Church Anglican
312 Greenwood Ave.
North Bay, Ontario, Canada