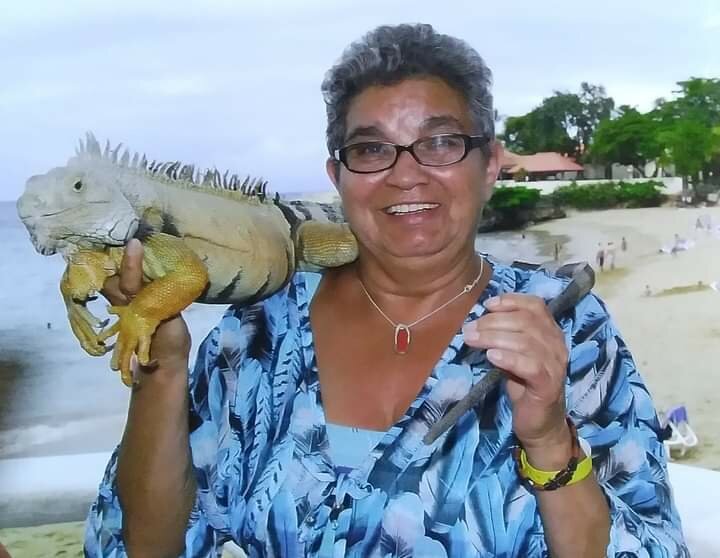 Obituary of Judy Brodhagen
Please share a memory of Judy to include in a keepsake book for family and friends.
On Tuesday, February 7th, Judy Brodhagen passed away at home surrounded by the love of her family and friends. She has gone to join her loving husband, Ken, and favourite furry companion, J.R, on a new adventure somewhere sunny and warm.
Faced with disabilities caused by a stroke, Judy never let it affect her ability to make everyone smile and bring humor to the most serious situation. She lived her final months the way she lived her life; filled with friends, family, love and laughter.
She is survived by her children, Dawn Knight (Eric) and Holly Brodhagen (Trevor), her grandchildren Andrea (Jericho), Carl, Hanna, Sylvanna, Stephanie and Elsie and great-grandchildren; Danny, Jace and Hali. Although Judy traveled across Canada supporting her husband, Ken, in his military career and later traveled with friends and family, her favorite place to be was her trailer at Seguin Beach Campground. She could be found puttering around her lot, trying her hand at home improvement (thankfully she never found a power saw she was comfortable with) or visiting with friends. Everyone was always waiting for whatever new adventure she was up to and looked for every opportunity to join her. She was the life of party even though she would never admit it. Judy's final wish was that people find joy in her life. That it not end with a sad funeral but with a joyous party with her favorite foods and drinks shared by friends and family sharing memories. And we will honor that wish in the summer of 2023. Although we all are saddened by her passing please do not allow that to overshadow the joy that was her life. Raise a glass toasting the woman, wife, mother, daughter, sister, aunt, grandmother, great grandmother and friend that she was. She went in peace knowing she was loved and that she loved. She was prepared for her next journey and looked forward to her new adventures. Memorial donations can be made to All Heart Pet Rescue (mailing address 430 Oakwood Road, Powassan ON P0H 1Z0 or etransfer allheartpetrescue@gmail.com).