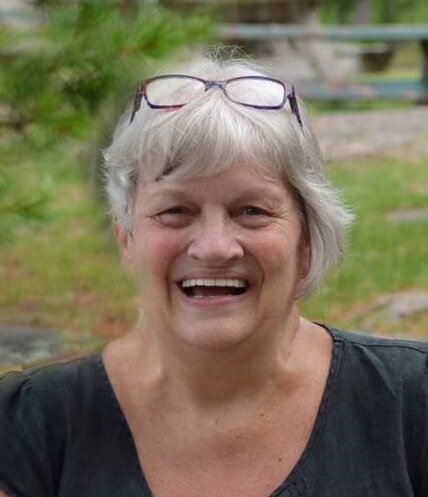 Obituary of Judith Nan Race
Judith Nan Race
Surrounded by her children, September 10, 2022, our dear Mother passed away peacefully and gracefully after an unexpected illness. Momma is survived and remembered lovingly by her kids; Leanne Murray (Brad), Howey Murray (Leah), and Allison Murray (Eric), her stepsons Jason Soltys and Shane Ulch and her stepdaughter Tara Ulch (Luke). Her favourite grandson Reid will forever miss their visits, sleepovers and Greco's pizza dinners. Her many nieces and nephews will always remember her as their Aunt Judi - the lovingest Aunt there ever was.
Throughout her 32 year career as a Nurse at Leisureworld nursing home, Momma spread joy and compassion to her beloved residents and fellow staff. As a holistic practitioner with strong, healing hands, she worked at The Sisters of St Joseph's Mother House as a Massage Therapist and Reflexologist. Momma was deeply connected to spirit, believing steadfastly in the power of love and humility. No longer limited by the constraints of her body, her spirit will forever grace the universe.
We, her family, invite you to join us in celebration of this wondrous soul at the Martyn's Funeral Home (North Bay) on Saturday, September 17th. Visitation at 1:30 pm, until the Memorial Service at the Funeral Home Chapel at 3:30 pm. The Memorial Service will be lived stream, please register to view at https://event.forgetmenotceremonies.com/ceremony?c=528540ae-bc05-40d1-88a4-a6200a4474be
If desired, donations to the North Bay Food Bank or the All-Heart Pet Rescue would be appreciated by her family.
To send flowers to the family or plant a tree in memory of Judith Race, please visit Tribute Store
Memorial Service
1:30 pm - 3:30 pm
Saturday, September 17, 2022
Martyn Funeral Home
464 Wyld Street
North Bay, Ontario, Canada
705-472-8810
Memorial Service
3:30 pm - 4:15 pm
Saturday, September 17, 2022
Martyn Funeral Home Chapel
464 Wyld Street
North Bay, Ontario, Canada
705-472-8810
The Memorial Service will be lived stream, please register to view at https://event.forgetmenotceremonies.com/ceremony?c=528540ae-bc05-40d1-88a4-a6200a4474be