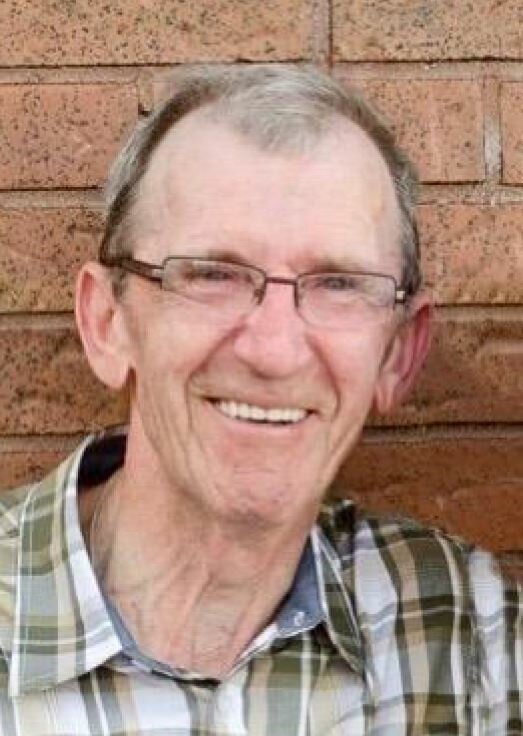 Obituary of Régis Ouellette
Please share a memory of Régis to include in a keepsake book for family and friends.
C'est avec une profonde tristesse que nous annonçons le décès de Régis Hubert Romuald Ouellette, survenu le 4 mai 2022, au Centre régional de santé de North Bay (CRSNB), à l'âge de 82 ans. Né à Bonfield, il était fils de feu Antoine Ouellette et de feue Simone (Proulx) Ouellette. Il laisse dans le deuil son épouse, Annette Marie; ses filles Lucette (Steve Borza), Ginette et son fils Marc (Sylvia Lee); ses frères, Guy (Marie), Richard (Rollande) et Lorrain (Colette); ses soeurs Ghislaine (Denis), Suzanne (Ron) et Diane; ses petits enfants Teo, Camylle, Têsana et Keenam et plusieurs nièces et neveux. Il a été précédé par ses frères Daniel, Robert, Gilles et ses soeurs Denise, Jacqueline et Louise.
Charpentier, photographe et appréciateur de la nature et des randonnées dans les bois, à pied ou en raquettes, ou encore la pêche au lac Talon. Après avoir obtenu son diplôme, il a eu une longue carrière comme analyste de systèmes au Collège Canadore. Régis était un cérébral, mais un homme humble, respectueux et généreux dans le partage de ses nombreux talents et de sa richesse de connaissances. Son plus grand amour était sa famille. La valeur du travail acharné, le rire et l'engagement envers les êtres chers, sont des valeurs qu'il nous a enseignées.

La famille tient à remercier le personnel du CRSNB; et tous les gestes de bonté, les pensées et les prières de nos proches.

Vos marques de sympathie peuvent se traduire par des dons en sa mémoire pour la Société Alzheimer, à Hémophilie Ontario ou en plantant un arbre pour les générations à venir, Régis aurait préféré cela aux fleurs.



***************

It is with great sadness that we announce the passing of Régis Hubert Romuald Ouellette, on May 4, 2022, at the North Bay Regional Health Centre (NBRHC), at the age of 82. Born in Bonfield, he was the son of the late Antoine Ouellette and the late Simone (Proulx) Ouellette. He is survived by his wife Annette Marie; daughters Lucette (Steve Borza), Ginette and son Marc (Sylvia Lee); brothers Guy (Marie), Richard (Rollande) and Lorrain (Colette); sisters Ghislaine (Denis), Suzanne (Ron) and Diane; grandchildren Teo, Camylle, Têsana and Keenam and many nieces and nephews. He was predeceased by his brothers Daniel, Robert, Gilles and his sisters Denise, Jacqueline and Louise.
A carpenter, photographer, and appreciator of nature, hiking in the woods either on foot or snowshoes, or fishing at Talon Lake. He had a long career as Systems Analyst at Canadore College upon graduation. Régis was cerebral, yet a humble man, respectful and generous in sharing his many talents and wealth of knowledge. His greatest love was his family. The value of hard work, laughing and commitment to loved ones, are values that he taught us.
The family would like to thank the staff at NBRHC; and all the acts of kindness, thoughts and prayers of our loved ones.
Your sympathy can be expressed through donations in his memory to [ Alzheimer's Association, Hemophilia Ontario ] or plant a tree for the generations to come, Régis would have appreciated this over flowers.
Memorial Service
11:00 am
Saturday, May 21, 2022
Martyn Funeral Home
464 Wyld Street
North Bay, Ontario, Canada
705-472-8810
Memorial Reception
12:00 pm
Saturday, May 21, 2022
Martyn Funeral Home
464 Wyld Street
North Bay, Ontario, Canada
705-472-8810
Light refreshments to follow the Memorial Service