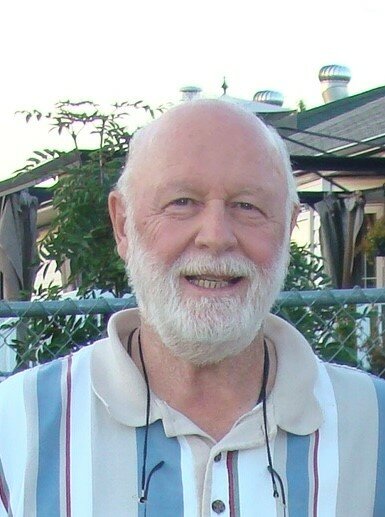 Obituary of Murray Andrew Pletsch
Please share a memory of Murray to include in a keepsake book for family and friends.
It is with incredible sadness that the family of Murray Andrew Pletsch announce his passing on 18 February 2022, after an incredibly brave fight with Lewy Body Dementia. Murray leaves to mourn, his wife of 55+ years, Jackie, his daughter Stephanie Taylor (Rick), his son Michael (Wanda), and grandsons Isaac, Brennan and Matthew. He was pre-deceased by his beloved granddaughter Emily in 2013, his parents Melville and Hazel Pletsch, his sister Nancy Stratton and brothers Laurie and David. Remembered by his siblings Robert (Lena), Sheryl Norrie (Jim), Lois Gallant (Ephrem), and several nieces and nephews.
Murray proudly served in the Canadian Armed Forces for over 35 years, joining when he was only 16 years old as a Signalman Apprentice. He served in several locations in Canada as well as a 4-year posting to Germany with his family. Murray was also deployed to the United Nations Peacekeeping Force in Cyprus. Another of Murray's passions was genealogy. While posted to Germany, he hired a genealogist to trace back his ancestors. He spent immeasurable hours doing research and reaching out to distant family members to build an incredible record of his family.
Murray enjoyed fishing for trout, pickerel, and the ever-elusive Muskie. His children fondly recall heading out on early morning fishing trips that always included a stop at Tim Hortons for coffee and hot chocolate and a bag of day-old donuts. He also loved to speak about his Newfoundland acquaintances and loved a good Newfie joke. Coincidentally, both his of children married Newfies and he always enjoyed joking and bantering with them.
Murray fell in love with computers in the early 80's and became the proud owner of a Radio Shack TRS-80 word processor. He was the computer guru that his kids and many people sought out to help troubleshoot their problems and to ask his recommendations on the best computers and software to buy. Naturally, Murray began to combine his genealogy passion with his love of computers. In addition to digitizing his vast genealogy records, he started his many year hobby of travelling around Northeastern Ontario, photographing headstones. He created the online Northeastern Ontario Gravemarker Gallery that had thousands and thousands of visitors over the years. Many people from all over the world reached out to him to thank him for the website and information that helped with their own genealogy. His website eventually became so popular, that volunteers stepped up from across Canada to take photos of their local cemeteries for his website and it then became known as the Canadian Gravemarker Gallery. Murray ran the website for 20 years until 2017 when he donated the millions of photographs from his website to CanadaGenWeb's Cemetery Project.
In May 2005, Murray with the help of many volunteers founded the "Friends of Terrace Lawn Cemetery" and began a restoration project to beautify the grounds of Terrace Lawn Cemetery. Over $50,000 was raised and an incredible amount of work was completed which beautified the cemetery. A commemorative bench is in the cemetery which is dedicated to Murray. He was extremely proud of the accomplishments of the committee and was very moved with the bench dedication.
Murray had a sharp sense of humour and a mischievous twinkle in his eyes. Family was always most important to him, and he jumped at any occasion to host a family get together. Murray will be incredibly missed by his family and all who loved him. The family is requesting that no flowers be sent, but to instead donate funds to The Friends of Terrace Lawn Cemetery. Cheques may be made out to "The Friends of Terrace Lawn Cemetery" and can be mailed to Martyn Funeral Home, 464 Wyld St, North Bay ON P1B 1Z5. Another consideration is to donate to The Alzheimer Society of Canada.
The family would like to express their sincere appreciation to the nursing staff in units D-3 and C-3 at North Bay Regional Health Centre and Dr. Roscoe for their compassionate care of our beloved husband and Dad.