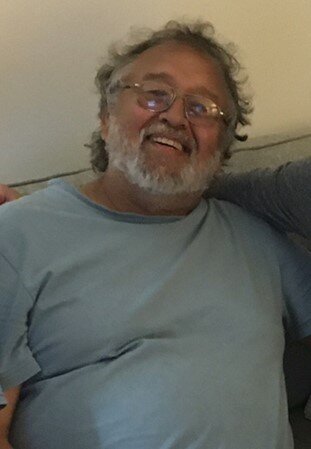 Obituary of Murray James Masson
Please share a memory of Murray to include in a keepsake book for family and friends.
It is with profound sadness and sorrow the Masson Family announce the passing of the purest of souls Murray James Masson at the age of 71. Born April 29, 1950 in Callander ON, Murray is pre-deceased by his parents Marcel Victor Masson and Eva Bernadette Masson (nee McIsaac) Murray will be deeply missed by his beloved wife, soul mate and best friend Julie Masson(nee McDonnell) and his 2 loving children Sheldon (Kathleen) Masson and Jennifer Masson. Murray was the cherished grandfather of Ethan, Nolan, Meghan and Gavin. Murray was the youngest boy of 4 children and will be forever loved by his oldest sister Judy Ashby (Hugh-deceased), his younger sister Marian Masson-Cragie (Bob) and was pre-deceased by his older brother Gerry and his wife Colleen (nee Cantin). Murray will be greatly missed by all of his extended family whom he loved dearly, his devotion to the people who loved him was immeasurable and his loss will be felt by everyone who knew him.
Murray created a legacy of wisdom, laughter, kindness, loyalty, perseverance and integrity for everyone who's lives he touched. Murray's passion for fishing and hunting with the brothers of the Frank's Bay Hunt club was the source of many heartwarming memories, stories of laughter and the best of times. Apart from being a legendary fisherman during his adventures on Lake Nipissing Murray was an accomplished fast ball pitcher and tough competitor with the Callander Tavern and the Branch 445 Callander Legion ball clubs. The family, which was nourished throughout the years living all of Murray's passions, has led to a lifetime of true love and sense of family.
Murray's dedication to his family had no bounds as he extended his kindness to everyone he met. Murray will always be remembered as a kind and gentle man who always gave more than he could give, would lend a hand to anyone in need and was first to pick you up when you were down.
A very special thanks goes out to all of the people involved in Murray's care over the past number of years. Your compassion and friendship had a tremendous impact on Murray and his family. We want to thank, Giselle at Ambulatory Care, Jake at Care Partners, Dr. Vigars and his staff, Rhonda Contant RT, Dr. Jessica Maaska at the NBRHC, the pharmacy staff at IDA Callander, Karen Boehem at Nipissing Orthopedic Lab and finally the Emergency Response team from the Callander volunteer Fire Department, their efforts will never be forgotten.
Big Mur our gentle giant will forever be missed. We love you.
A celebration for a man who touched us all will be held on November 13th from 1:00-4:00 p.m. at the Callander Legion. In lieu of flowers, donations would be appreciated to the Gord Downy and Chanie Wenjack foundation. Please attend with your proof of vaccination and COVID protocols will be in effect.