Recommend Shirley's obituary to your friends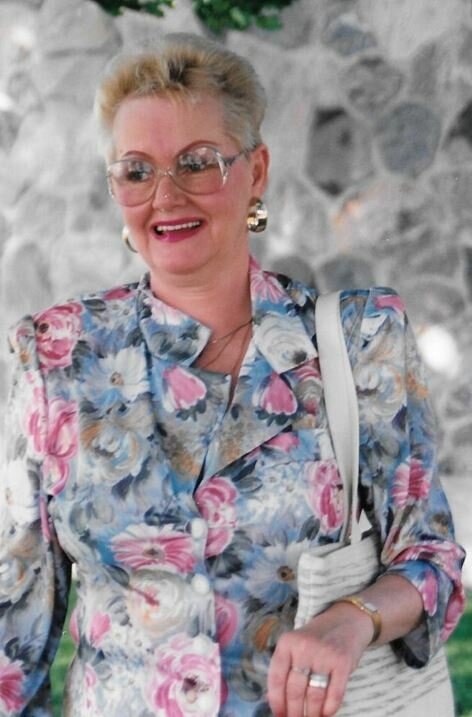 Obituary of Shirley Ann Bieleckie
In the early morning dawn of Sunday, Sept. 5, 2021 Shirley Ann Taylor-Calderbank-Bieleckie slipped this mortal coil after a lifetime of love, giving and cherishing her life while earthbound. Well, not all the time, she had five kids afterall, we truly put her through the paces.
January 19th, 1935 - September 5, 2021
Preceded in death were her first husband James Calderbank (Feb 4 1989) and 2nd husband Cass Bieleckie (Nov. 2018)
She leaves her five children
Karen Calderbank-McLaughlin-Bentfeld, Waterloo, Ontario (husband - Ralph Bentfled)
Kimberly Ann Calderbank-Armer, Seattle, WA
John Calderbank, Seattle, WA (wife Nancy Calderbank)
Timothy Calderbank Portland, Or (wife Laurie Calderbank) and
Catherine Calderbank-Maunsell. North Bay
Step-daughter Brenda Bieleckie
Five grandchildren:
Krista McLaughlin-Yohn (husband Patrick Yohn), Toronto
Mathew Thomas Armer , Seattle, WA
Jamie Calderbank- Portland, OR
Samantha Calderbank - Portland, Or
Jane Calderbank - Seattle, WA
Two great grandchildren: Wesley Yohn and Harvey Yohn of Toronto

Shirley was Born in the Niagara area surrounded by her father Jack Taylor and Mother Bert Taylor, she was one of four sisters. Marg, Kay and Jacqueline. They were raised mostly in Chatham New Brunswick, where they were known as the Taylor sisters. They were the Kardashians of their town in the tiny hamlet of Chatham, NB and didn't they know it. They went to school with the nuns and the priests of St. Michaels and St. Anthony's, who gave them Catholic teachings and studies until each one married and began their own families.
Shirley was a great mum and grandmum, full of love and energy. Nicknamed 'Spitfire' she truly was a force of nature. She could outrun most boys her age, jump off ships into the Marmachie River and rollerskate like the wind.
Throughout her life, she was often stopped on the street by so many thinking she was either Maureen O'Hara or Lucille Ball. A striking woman who could give as well as she got. And dare anyone who thought they could put one over on her. I know I tried. We all did.
Travelling RCAF military bases from London, Seneterre Qu, Hamilton, Tacoma, WA and North Bay, each city producing a new baby along the way. This woman could adapt anywhere. She was a true survivor and she taught her children to do the same.
"Get out there and give life a kick in the pants' she would often say "Show the world what you got. Travel, see it all and give your all" were always her words after each of us left the nest. She saw her babies become engineers, attorneys, entertainers, writers, TV producers, and Floral Designers.
As her life began to fade after facing so many challenges, their was a quietness to this fascinating soul and when we didn't know what was going on inside her, one look told you that she felt the love we sent and she gave it back to us in spades. We will hang onto her our memories or our mother and as the grief subsides, though it will never go away, we carry a piece of her hoping that we too instill in our children and grandchildren her love, her fierceness and kindness. We love you mum, in our hearts for ever. Your children, grandchildren and great grand children.
A graveside service for Shirley will be held on Tuesday, September 14, 2021 at 1:00pm at Holy Cross Cemetery (1075 Tower Dr, North Bay, ON P1B 8G2)
Donations in memory of Shirley may be made to Diabetes Canada or The Alzheimers Society of Canada.
A Memorial Tree was planted for Shirley
We are deeply sorry for your loss ~ the staff at Martyn Funeral Home