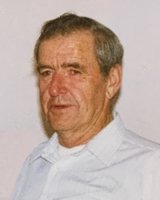 Keith Elmer Whalley
It is with a heavy heart and extreme sadness that we announce the passing of Keith Elmer Whalley on March 17th, 2021. The Whalley family has lost a legend; a giant of a man that left an everlasting mark.

Our motto at 43 Earls Lake Road was "Together we are strong". More recently we added "May we be happy, may we be well, may we be loved."

Keith was born in Eau Claire, on November 14th, 1934, the youngest of 14 children.
He was the loving husband to K. Dawn Sample Saari.
He will be missed by the mother of his children Betty Edna (James) Taylor.
He will be greatly missed by his children: Rodney (Carol), Chris (Francine), Les (Pam), Kim (Karen), Malcolm (Cheryl), Colleen (J.P).
As well as his grandchildren Darren, Brian (Aneila ), Laurelle, Preston, Whitney (Caleb), Jordan (Amanda), Ashlie (Sam), Tabitha (Ryan), Lance, Codie (Sherri), Troy (Aleysha), Brittany, Brandon (Brittany Ranger Whalley), Peyton and Brock.
He will be missed by his great grandchildren Brielle, Miriam, Kohl, Zayda, Skylar, Ryleigh, Brynn, Dax, Quinn, Maverick, Bristol, Campbell, Taitum, Cameron, Ryder, Rhett, Savannah, Hailey, Blake, Isaac and Grayson.

He is survived by one brother Bill and a sister Ruth.

Keith will be fondly remembered and greatly missed by family and friends. His logging family has developed many special roots. He will always be planted in our hearts.

Due to Covid restrictions there will be no public funeral service at this time.